Is Your Concrete
SINKING?
Polyjacking Concrete

Lift back your sunken slab or concrete with Polyjacking, a process that uses two-component polymer foam that is designed to work in wet and dry conditions.

The expansion force of the concrete leveling foam coupled with the pressure of a specialized pump generate enough controlled force to lift virtually any structure back into position with 1/8" precision.

The Deep Lift® process may be necessary if deeper soil issues are undermining the slab or structure

What's best? This process can be done in a short amount of time at a small cost!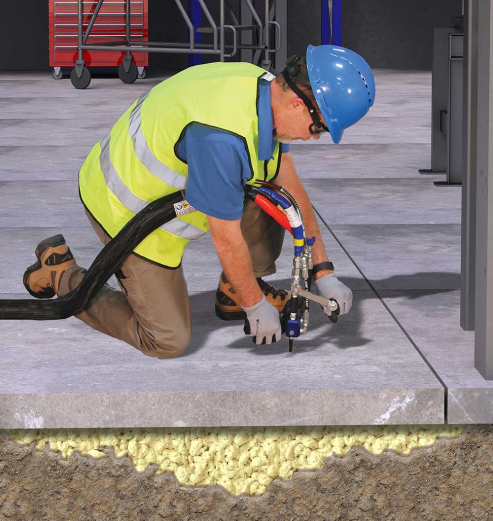 We use high-strength polyurethane foam to lift and stabilize:
Raising & Lifting Concrete: Polyjacking Beats Mudjacking Every Time!

Raising & Lifting Concrete: Polyjacking Beats Mudjacking Every Time!
Are you having problems with settling slabs or foundations?
Call us today at 1-478-733-0568 or click below to get a free estimate in Macon GA, and the nearby areas!
Get a FREE Concrete Leveling estimate today

Stapleton Foundation Systems sets your footing on Solid Rock! We are determined to satisfying your needs, so we custom tailor EVERY foundation's repair, there is no cookie cutter program sold by a salesman that hasn't had his hands in the dirt and experience in completing projects. Every foundation is unique, requiring and artful approach for making sure the repair lasts a lifetime.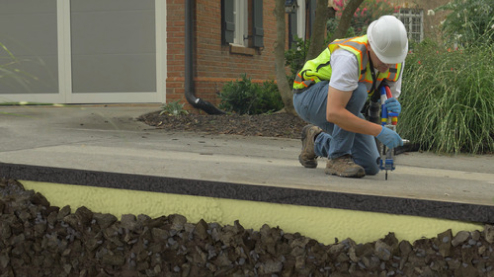 We've been doing work in your neighborhood! We repair sunken slabs and unstable soil. We solved your neighbor's problems. We can help you too.
Are you looking for a price? Get it at no cost!
FREE ESTIMATES
1-478-733-0568