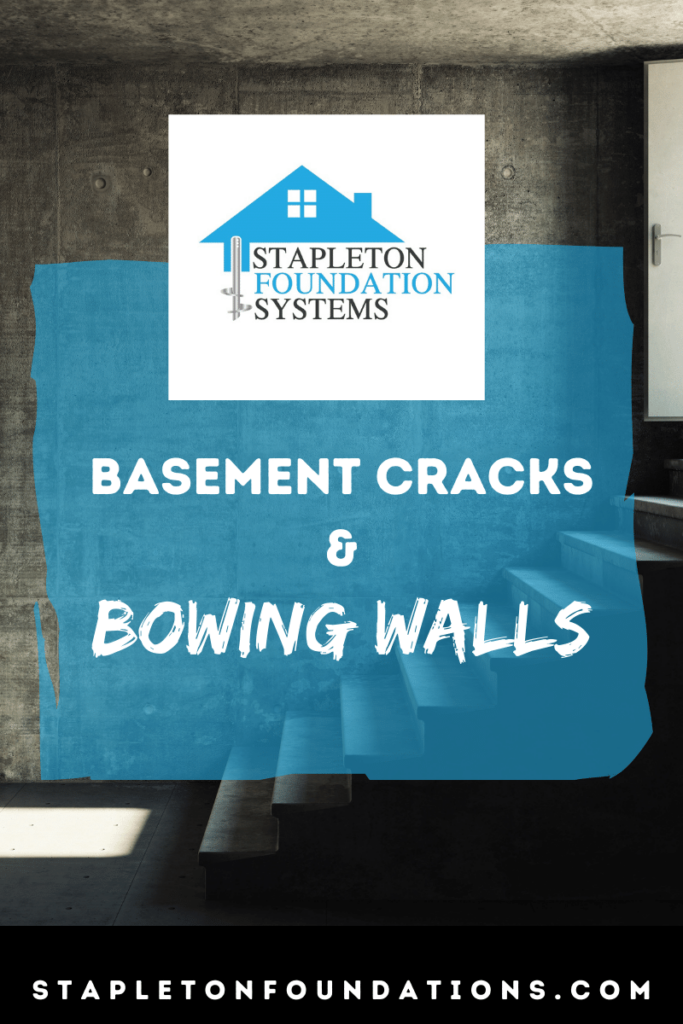 Why is it important to inspect your basement regularly?
When you go down into your basement, what do you see?
One area of your home that may be overlooked is your basement. When in reality it is an area that can easily tell us that we are experiencing foundation problems!
Two examples of basement foundation problems are basement cracks in walls and floors or bowing walls.  You may not notice any of these issues until they become a major problem, so you need to inspect these areas often.
What Causes Basement Cracks and Bowing walls?

Movement in the soil beneath the foundation of your home is a leading cause of foundation issues. Moisture in the soil will cause the soil to move and shift. This explains why the problem with your foundation may seem gradual, but it can easily become a major structural issue and over time, a more costly and stressful repair.
Other issues that can affect the integrity of your foundation and contribute to cracks or bowing in your basement could be:
Drying or shrinking soils
Maturing trees
Heavy rain or flooding
Poor drainage
Poorly compacted fill soil
Plumbing leaks & broken water lines
Who Can You Call for Help With Foundation Problems?
At Stapleton Foundation Solutions we care about the foundation of your home! If you feel that you may be experiencing foundation problems, including basement wall cracks or bowing walls, we offer free inspections by our professionally trained inspectors and will offer the best solution for your foundation repair needs. We are professional helical pier installers serving Macon and Augusta, Georgia, and the surrounding areas. Helical Piers are a long-lasting foundation repair solution for your home. Call us today at 478-365-2424 to schedule!